Main content starts here, tab to start navigating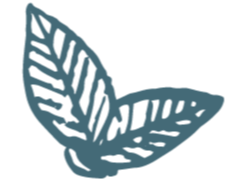 Since the beginning of the Covid-19 pandemic our services and hours have been abbreviated. We are not currently offering seating to any customers; service is available for 1 person/family/household cohort at a time.
***
You won't always have to order ahead. If you're walking through the oldest neighbourhood on this side of the river, you're welcome to stop in for a quick treat. We're unpretentiously brewing coffee that was roasted here in Alberta and you can sit and sip for a minute or take it to go.
Here are the kinds of things you'll find in the shop on a regular "To Go" basis:
Cookies
One at a time, by the handful, or by the dozen. Chocolate Chip, Oatmeal Chocolate Chip, Ginger, Girls' Night In, Peanut Butter, Lime Sugar (with toasted pumpkin seeds), Confetti. Mini Egg Sugar cookies are available for a while in the Spring, and Snickerdoodle and Chocolate Krinkle cookies available from Late November until Christmas.

each $2.85

half dozen $14.50

dozen $27

3 dozen $77
Brownies
Award-winning. Our most popular treat. This unassuming traditional home-style brownie might be the best thing you eat today. We think it's the best brownie in the city, you should try it.

each $4.75

half dozen $26

dozen $49

3 dozen $140
Nanaimo Bars
A Canadian treasure. Wonderfully proportioned, wonderfully delicious. (contain walnuts)

each $4.50

half dozen $25

dozen $47

3 dozen $128
Peanut Butter Squares
There are two things you need to know about our peanut butter marshmallow squares. 1. Your hands are gonna get sticky. 2. They're worth it. The classic bake sale square reimagined with creamy peanut butter and mini marshmallows.

each $3.50

half dozen $19

dozen $36

3 dozen $98
Meringues
This is probably what angels eat. Our deluxe meringues are massive, light, fluffy, crunchy and gooey. With each batch, the bakers choose what kinds of deliciousness to stir in before baking, so the flavors vary. Some flavours are gluten free. Flavours change monthly. Only available Friday, Saturday, and Sunday

each $5.50

half dozen $30

dozen $55

3 dozen $159
Tarts
Each tart has a perfect crisp and flaky shell—no soggy bottoms here—filled with a smooth and flavourful fruit curd and topped with fresh, silky toasted meringue. Selections vary and may include key lime, passion fruit, lemon meringue, pumpkin, and coconut.

each $5.70

half dozen $31

dozen $59

3 dozen $169
To Go Cakes
Did you miss the cut-off time for your cake order? There's still a chance to get a cake without anyone realizing you waited until the last minute. Each day we make some extra cakes after we've attentively completed our pre-orders. Size and flavour varies. We are not able to customize To Go cakes. These are available on a first-come-first served basis, and are only available when they're finished. Feel free to call the shop during regular hours and ask "Do you have any To Go cakes available?" If you'd like to purchase one over the phone we can hold it for you until you get here.

Starting prices for To Go Cakes

4" $45

6" $66

other sizes available on occasion

Picnic Cakes

The shape and size of these versatile cakes will be familiar, but the taste will knock your socks off. Price varies depending on available flavours.

$16 - $21
No-Nonsense Coffee
What's "No-Nonsense Coffee"? Roasted in Alberta, freshly ground, drip brewed, in a 12oz paper cup (or BYOC). Cream/sugar optional. Our cakes our fancy; we keep our coffee simple.

$2 per cup

$18 per 300g bag
Cold Drinks
A variety of cold drinks are available.

$1 per Cold Bottled Water

$2 per Pop
Individual Cheesecakes
Move over, cupcakes, there's a new fun-sized treat in town. These individually-sized cheesecakes feature a crumbly, buttery crust, a rich, creamy cheesecake layer, and a wide range of seasonal and evergreen flavours. You're going to need to try 'em all. Flavours change monthly. Only available Friday, Saturday, and Sunday

each $6.30

half dozen $33

dozen $63

3 dozen $184
A Sugared & Spiced Signature Cake is round and has three layers of cake. Between each layer you will find delicious in-house creations like Italian buttercream, fruit curd, pastry cream, cookie crumble, or fudge sauce. See below for specifics for each curated flavour combination.
All cakes are created to be served soft, at room temperature.
Cookies & Cream
Three layers of chocolate cake, vanilla buttercream blended with house-made chocolate cookie crumbs, fudge sauce, chunks of chocolate sandwich cookies, and chocolate ganache drip.
Chocolate Raspberry
Chocolate cake, filled with raspberry buttercream and raspberry compote, topped with chocolate ganache drip.
Lemon Raspberry
Lemon cake layered with in-house lemon curd filling and raspberry compote, surrounded with raspberry buttercream (naturally pink in appearance). Finished with white chocolate drip.
Chocolate Peanut Butter
Three layers of chocolate cake, peanut butter buttercream, peanut butter cup pieces.
Vanilla Confetti
Confetti cake (vanilla with rainbow sprinkles throughout), vanilla confetti buttercream, our house-made birthday cookie crumble between the layers, and white chocolate drip.
Lemon Cream
Lemon cake filled with vanilla buttercream and lemon curd. Topped with vanilla buttercream and white chocolate drip.
Triple Chocolate
Three layers of chocolate cake and chocolate cream cheese, finished with chocolate ganache drip.